State and local governments are doing their part in improving life for residents through the adoption of new technology. Nebraska is expected to save millions of dollars over the next decade thanks to data center consolidation. Baltimore is trying to improve quality of life for its residents with big data strategies. San Francisco is improving the morning commute by using real-time video surveillance.
More recently, Massachusetts policy makers have undertaken a new effort to improve the civic services and overall quality of life for the state's estimated 6.7 million residents. It's called the GovNext initiative, and it seeks to create new opportunities for any technological innovation that serves the public.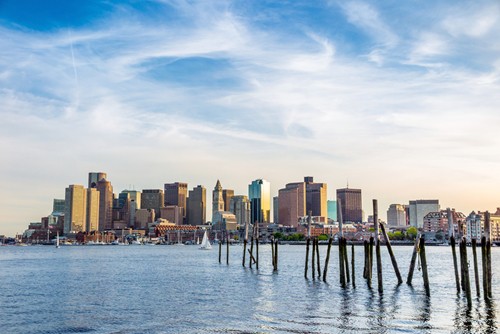 Technology-driven initiatives
Massachusetts lawmakers have been turning to technology as a choice method for improving public life for several years now. In 2014, the state allocated a $3 million grant among universities and private companies to set the Massachusetts open cloud project in motion, according to InformationWeek. The project was intended to construct public cloud infrastructure that would support collaboration among researchers and tech companies searching for new ways to leverage big data. The open cloud project branched out of a previous big data initiative announced by Governor Deval Patrick in 2012.
In early November, Commonwealth chief information officer Charlie Desourdy spoke during the 2015 Massachusetts digital government summit about some of the ways big data strategies could help the state, according to Govtech.com. The first step according to Desourdy was to consolidate as much of the data generated by various state agencies as possible. Data sets could then be analyzed to derive actionable insight that could inform decision-making from the top down. He specifically mentioned the state's opioid crisis as an example for the types of issues that big data might help the state address. Incidentally, the statement was released in close proximity with IDC's forecast for the big data technology and services market, which is slated to see a compound annual growth rate of 23.1 percent from 2014 to 2019. The benefits of big data have not been lost on organizations in any sector. 
The role of GovNext
Massachusetts' newest IT initiative will be aimed broadly at bolstering technological resources that can be used to enhance the overall quality of public life. Massachusetts Deputy State CIO Karthik Viswanathan said the ultimate goal is to deliver more innovative technology solutions to the state's residents. He specifically cited a potential increase over the next few months in the number of apps and other forms of technology that could benefit residents. The state's IT department, called MassIT, will be spearheading the project. 
Unlike data center consolidation and virtualization of agency resources which are internal improvements to government IT infrastructure, GovNext will be driving innovation through a three-tier approach that involves considerable participation from private companies or anyone who might have a good idea. Open track projects will involve participation from non-government partners. These partners may drive innovation in a variety of ways including through public engagement events, pilot programs and competitions. Experimental track projects, also known as 6-in-6 is slightly more developed; it involves the testing of an idea or solution – at a relatively low cost – for use in Massachusetts over the course of six months. Lastly, operational track projects will last from six months to a year, and will entail comprehensive, in-house development. These higher-cost projects are expected to yield substantial benefits for the public. 
The official webpage for the initiative does not single out one type of technology – big data analytics, cloud computing, etc. – as an area of focus. Rather, the initiative appears to be aimed at improving public services through any application of innovative technology, and from any source that has something significant to offer Massachusetts residents.