Data center efficiency is a growing concern among many organizations. These facilities are entirely necessary, but they are also tremendous sources of energy consumption. Worse yet, much of this energy consumption is unnecessary. According to the Natural Resource Defense Council, data centers in the U.S. could have consumed 40 percent less energy in 2013. In addition to wasting natural resources, this inefficiency results in needless spending.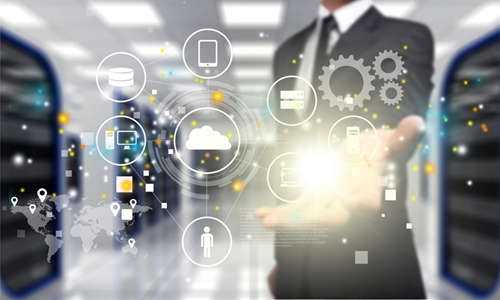 Data center consolidation has therefore become a top priority for state and federal government agencies as a way to curtail IT spending. The potential savings yielded from reducing the colossal data-center footprint is indisputable. In fact, as of 2011, U.S. federal agencies projected that it would be able to save up to $5 billion as a result of data center consolidation.
However, success rates have varied significantly thus far. For federal agencies in particular, data center consolidation has been something of a rollercoaster ride.
Setbacks plaguing progress
As a whole, November was a tough month for federal IT leaders. Upon release of the 2015 Federal Information Technology Acquisition Reform Act scorecard, many agencies were well behind the curve on a number of key federal IT infrastructure overhauls. Most agencies received an overall grade of "D" or lower. Only two agencies received a grade of "B," and no agency was awarded an "A." Around this same time, it was discovered that the Department of Homeland Security was running multiple unpatched databases with "secret" and "top secret" designations. To make matters worse, a survey revealed that the majority (85 percent) of government IT workers are engaging in risky IT behavior on mobile devices. 
Unfortunately, the FITARA scorecard and subsequent security blunders represented only the tip of federal agencies' iceberg of troubles. That same month, the Government Accountability Office uncovered the existence of 2,000 additional data centers that had previously not been factored into assessments of data center consolidation.
The discovery of these data centers somewhat skews the projections for government savings, which were pegged at $3.6 billion. Cloud migration and data center consolidation efforts did in fact save several billion dollars, but the initial estimation of data center costs did not consider the 2,000 forgotten facilities. In many ways, this means that the government is only now where it thought it had been in 2011 in terms of data center consolidation.
At the time of the announcement, it also meant that the Office of Management and Budget had to take a few steps back, and return to the drawing board.
New OMB data center consolidation policy is forthcoming
And that's exactly what they did. According to Nextgov, the OMB intends to release details about how government agencies can close down extraneous data center facilities, and maximize efficiency in those that will remain open. The announcement of the forthcoming policy was made at a FITARA event hosted by MeriTalk in the District of Colombia in early December.
An exact date for a draft has not yet been announced, but during the event, Jamie Berryhill, chief of policy, budget and communications at OMB, said to expect one in the "near future.