Understanding the dangers of communication online has never been easier, thanks to a series of high-profile communication leaks. While many people still treat email as though it were merely an upgraded version of letters, and not as a separate entity, current stakes call for better security for those collaborating online. The amount of potential risk that can occur when people are working together on a project that is then leaked online is much larger than it used to be with letters, simply due to the amount of people who could potentially be listening in.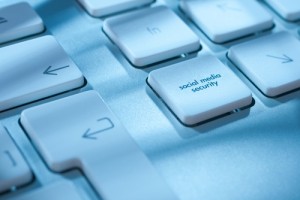 According to MarketWatch, the recent hack on Sony Pictures Entertainment demonstrates how insecure most email systems area. Emails are repeatedly backed up on most servers as a matter of course, so anything that is communicated through those channels has a very good chance of being brought up again. Understanding how to make sure that confidential information is kept that way involves knowing how email works, and how encryption services can help your government agency.
Big data and security
Big data for government involves taking a look at the data behind an agency and figuring out how it works. This can let a group understand how it has been working, and how it can work more efficiently in the future. Applying a big data analysis to security leaks that an organization has undergone over the past couple of years can help it to understand how it is able to develop better defenses against hacks and sneak attacks that have been regular occurrence for agencies over the past couple of years. With so much at stake in government with regard to the amount of sensitive data that may be leaked, agencies should be sure to do all that they can to protect their information. The recent cybersecurity spending bill passed will help, but the jury is out on whether it will be enough.
In the future, companies will need to put even more emphasis on their ability to protect themselves and their customers through the use of cloud computing and big data strategies. Security is no longer something that can be added to a configuration of machines at the end of the day – it must be planned for through the beginning of events to the end. Only then can an organization be sure to have the resources to protect itself and its clients. Working with the technology to keep its data safe should be the number one goal of federal agencies.