5G isn't coming, it's here. But what is it exactly and what affect will it have on the world?
The term 5G simply implies the 5th generation of mobile network technology. And it's fast, with a theoretical upper limit 10 Gigabits per second. The Consumer Technology Association points out, at this speed, you could download a two-hour movie in just 3.6 seconds on 5G, versus 6 minutes on 4G or 26 hours on 3G. But not just speed improves with 5G, latency is also reduced. This translates to faster load times and improved responsiveness when doing just about anything in "real time" – audio, video, data movement, telemetry and guidance information, etc…
The potential uses for this new technology are just beginning to be understood, but one thing is almost certain, traditional telephone and cable companies have competition coming, and it doesn't require wires! Due to the increased bandwidth, it is expected that the new networks will not just serve cellphones like existing cellular networks, but also be used as general internet service providers for laptops and desktop computers, competing with existing ISPs such as cable internet, and also will make possible new applications in IoT and Machine-to-Machine areas. There are implications for:
Driverless automobiles
Virtual reality (VR) and augmented reality (AR)
Cloud computing
Internet of Things
Healthcare and telemedicine
And all sorts of things that haven't been thought up yet!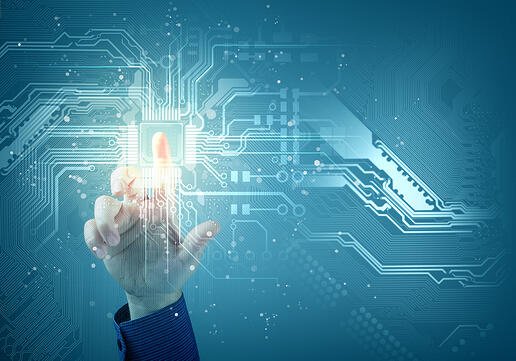 Civilian agencies are working to understand the ramifications and how to make best use of 5G, and the military is already making plans to develop uses. According to FedScoop: The Pentagon fiscal year 2021 budget requests $449 million in research and development for the 5G next generation information communications technology program. 5G "is a critical technology to the Department of Defense" and "enables high bandwidth, real-time, densely-connected networks, which represent many of the use cases central to defense command, control, and communications," according to Charles Clancy, Vice President of Intelligence Programs at MITRE.
The military and defense agencies have always had a need for high-speed communications. According to one article published by the Congressional Research Service, 5G technologies could have a number of potential military applications, particularly for autonomous vehicles, command and control (C2), logistics, maintenance, augmented and virtual reality, and intelligence, surveillance and reconnaissance (ISR) systems—all of which would benefit from improved data rates and lower latency (time delay).
With the benefit of 5G comes new potential risk. To achieve the amazing speed promised by 5G, a much higher density of antennas will be required. The majority of these will be commercially owned infrastructure servicing cell phone subscribers and smart devices, as well as military and defense applications. The implication is that the responsibility for reliability and security will be distributed throughout a multitude of parties. "Military and commercial spectrum sharing and collaboration on 5G development look to be critical components of U.S. 5G efforts" – AviationToday.com
It's impossible to predict how 5G will unfold and all the potential advantages and concerns, but as with all new technology, a solid plan around security, performance and reliability will be key to a successful deployment strategy. UNICOM Government, Inc. (UGI) will continue to enable clients with the capabilities they need to make 5G a part of their success stories.
See how UNICOM Government can help your organization with solutions in:
Check out FedScoop's site here: https://www.fedscoop.com/5g-prototypes-military-bases/
Check out Aviation Today here: https://www.aviationtoday.com/2020/02/14/pentagon-wants-ramp-investment-5g/
Download National Spectrum Consortium's White Paper: https://www.nationalspectrumconsortium.org/wp-content/uploads/2019/10/NSC-5G-White-Paper-for-Federal-Agencies-2-12-2019.pdf
Download Congressional Research Service's White Paper: https://www.hsdl.org/?view&did=834962