An alert has been issued by the Department of Homeland security warning citizens about online fraud schemes using information on Ebola to trick victims into clicking on malicious links. In a statement about the phishing campaigns, the U.S. Computer Emergency Readiness Team warned users to be cautious of opening emails regarding stories about the Ebola virus as they may contain dangerous material.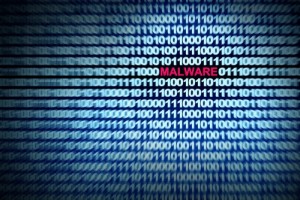 "Phishing emails may contain links that direct users to websites which collect personal information such as login credentials, or contain malicious attachments that can infect a system," the notice said.
While phishing scams involving Ebola are growing more popular, other cybercriminals are using Twitter to spread their malicious links. According to social risk management firm ZeroFOX, hackers are hoping to leverage the combination of the speed with which information is shared on the social media network and the increased fear the public has regarding an Ebola outbreak.
"In large public panics such as the Ebola outbreak, sensationalized rumors can travel fast – especially when leveraging trends and hashtags," said Evan Blair, chief operating officer of ZeroFOX in an interview with The Register. "As a news source and communication tool, social media is as democratizing as it is unreliable."
Cybercriminals exploit fear, spread malware ​
Security researcher Ken Westin noted that people are greatly motivated by fear and cybercriminals use this to their advantage by creating phony information users will be interested in. While the US-CERT alert did not include samples of malicious emails that have been making the rounds, other researchers have seen multiple examples of messages supposedly offering supplies to protect against Ebola.
In an interview with NextGov, SANS Technology Institute researcher Johannes Ullrich shared a message he received which claims to share guidelines people should follow to stay safe from the virus now that multiple people have contracted the disease in the U.S. Ullrich said that the site visitors are redirected to by clicking a link attached to the email likely contains spyware, keyloggers and other malicious software.
In their warning, DHS officials cautioned users against clicking on links or attachments in emails from unknown senders and urged individuals to maintain up-to-date antivirus software. Companies worried about having their networks compromised by malicious links and attachments accidentally opened by employees should consider implementing advanced security techniques like data encryption and two-factor authentication.