In government agencies, data protection is becoming a major priority, as a leak of this information could compromise both national security and the group's reputation. However, this means that anything less than government technology solutions will likely provide insufficient safeguards, making it necessary to have the right tools on hand. As more vulnerabilities emerge, decision-makers must ensure that their systems are prepared to handle the challenge of identifying and mitigating any issues.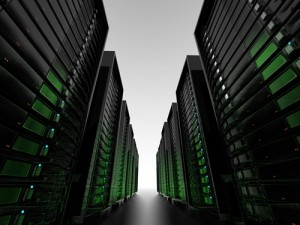 Breaches are on the rise and now, there are more systems that are showing incompetencies when protecting against potential attacks. According to a recent report from Kaspersky Labs, virtual servers are not being secured appropriately, which can create considerable chaos since these solutions were a core part of mission-critical IT infrastructure for over half of survey participants. To make matters worse, nearly 50 percent of respondents thought physical security tools would be enough for these deployments, which is not the case. Government virtualization will require features that better support the virtualized server rather than solely focusing on the physical counterpart.
"It also is important for businesses to reduce their virtual footprint, cutting down on entry points for security threats," TMCnet contributor Mae Kowalke wrote. "Since it is relatively easy to launch virtual machines, often such machines go dormant since there is little overhead to leaving them running and they can be created so easily."
Creating a more secure environment
While there are numerous tools an agency can use, government groups will require solutions that go the extra mile to protect their assets. ITProPortal contributor Sean Newman noted that in most cases, security tools will only focus on prevention and detection – government IT services must be able to also mitigate the threat and take swift action to resolve the issue. Systems should be able to broadcast information in real time to continuously analyze the situation. This will allow organizations to check the data against historical patterns, ensuring that decision-makers are able to take effective action that quickly contains the risk. As more cyberattacks surface, it will be critical to have these tools and strategies available to preserve the agencies integrity and essential files.
"Going beyond traditional point-in-time methodologies, detection and response capabilities are continuous and integrated," Newman wrote. "It's what's required for advanced threat detection and response that's focused on the journey, not just the destination.