Government technology solutions allow organizations to do their jobs to better serve the public. Emergency management efforts especially benefit from technology because it provides an avenue for teams to communicate and collaborate in order to improve response times and promote community health.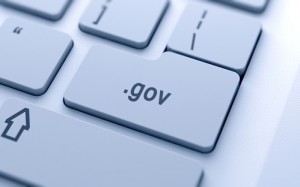 Here are a couple ways technology is being utilized to help facilitate emergency response efforts:
Government cloud computing
One way that emergency teams can benefit from technology is by using the cloud. Cloud computing continues to gain steam in every corner of the private and public sectors. More government organizations are implementing strategies that are made possible by the cloud – everything from big data analytics to the storage and running of applications. According to Wired contributor Sujatha Perepa, federal agencies are using the cloud to improve flexibility and offer better services to citizens. Improved government efficiency is one of the biggest benefits of migrating data and applications to the cloud – and agencies are taking advantage, especially emergency response teams.
Communication between callers and dispatchers is of the utmost importance in an emergency situation, and the cloud is helping facilitate fast response times by ensuring that teams have access to information and disaster recovery plans. According to Wired contributor Bennett Fierman, cloud-based solutions enhance portability and redundancy in times such as the aftermath of catastrophic weather events and terrorist attacks. Disaster plans are especially good tools to have, and the cloud makes them easier to access.
"Cloud-based emergency management tools eliminate the question of where a disaster plan lives and whether it is accessible while an event is actually occurring," Fierman wrote. "Authorized personnel can access a cloud-based plan remotely, which might be the only option during an evacuation."
With these government cloud services, emergency response teams can quickly and easily access the disaster plans and thus will be better able to manage incidents.
Tech solutions in Hawaii
First responders around the country are beginning to utilize government technology solutions to better serve the public, and the Honolulu police department is taking advantage as well. According to Government Technology, the department plans to launch a program called Smart911  that would allow residents to create an online profile with their mobile phone information. The idea is that, since most – around 70 percent – of emergency calls are made from mobile devices that aren't tied to any specific location like land lines are, an online database of citizen information can help first responders find the person calling more quickly and, as a result, potentially save more lives.
"By having a Smart911 setup with their preregistered information, that information can then be passed on to the first responder who will be able to utilize the information to get them there quicker, or if there's a medical condition, they know what to expect," said Captain Rade Vanic of the Honolulu Police Department.
These are only a couple ways that government technology solutions are contributing to the well-being of the public.