The cloud has a lot to offer adopters, and many organizations are realizing the significant benefits that this technology brings. Heightened security efforts are also making these solutions much more viable for the government sector. Although there are still a number of concerns regarding how far protection goes, the advancements in cloud have encouraged its adoption across federal, state and local agencies.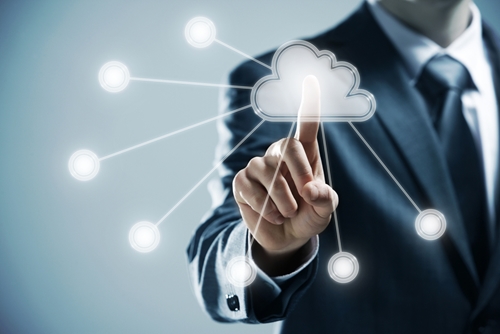 How federal efforts are encouraging cloud adoptionIn an effort to leverage the cloud while observing industry compliance, government officials have developed numerous programs to help organizations make a secure decision. FedTech noted that the FedRAMP program provides a minimum level of mandatory security that serves as a baseline, while the National Institute of Standards and Technology allows officials to compare protection approaches across vendors. These efforts not only give federal agencies a place to start, but they can also help navigate providers for more technical functionality that will match the organization's specific needs.
With the guidelines set by FedRAMP and NIST, more organizations are beginning to feel comfortable pursuing the cloud. According to a report by the General Services Administration, 82 percent of government cloud implementations are covered by FedRAMP security authorization, FierceGovernmentIT reported. The GSA also found a 41 percent increase to the number of FedRAMP-compliant cloud service providers. This is promising considering agencies need a vendor that understands their needs.
By contrast, the U.K. has established the G-Cloud program, which includes a store of 1,700 cloud-based, pre-approved IT services geared toward government use, ComputerWeekly reported. The products range from email to collaboration tools, and agencies can feel at ease knowing these services have already been vetted for security requirements.
"The launch of CloudStore is an important milestone in the government's ICT strategy to deliver savings and an IT system fit for the 21st century," Cabinet Office minister Francis Maude said. "Simply stated, purchasing services from CloudStore will be quicker, easier, cheaper and more transparent for the public sector and suppliers alike.
Making a successful cloud journey
As government organizations boost their confidence in the cloud's capabilities, there are still a number of things to consider on their journey. CTOvision noted that the hardest part can be knowing where to start and how hard to push for cloud adoption. However, with FedRAMP and NIST, agencies can easily get an idea of the first steps to take choose effective cloud solutions for government and what to look for in a capable provider.
One of the best ways to pursue cloud is to create a clear adoption strategy that runs in phases, and allows users to adapt to the solution over time. This ensures little interruption with regular operations and provides enough time for training.
"[E]very agency should have a plan that includes building the necessary competency needed to run and manage private, hybrid and public cloud domains," CTOvision stated. "Along with this, the agency needs to re-evaluate and update the security process for deploying capabilities into a cloud environment.