Collecting and analyzing big data is becoming an essential process for many organizations. This is equally true for government agencies that are attempting to use this information to not only be more fast acting but also guarantee that any potential threats are detected and mitigated early on. These capabilities can be very beneficial to federal groups, but they are increasingly requesting more data to ensure they have a full picture completed with the most updated details.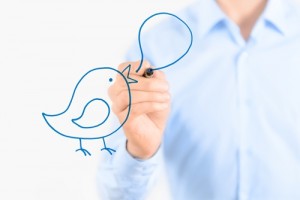 While the government has sought to be more transparent in its activities and data collection operations, it continues request private information from various sites for various reasons. For example, there were over 2,000 requests submitted to Twitter asking for access to customer details, with more than 1,200 of these petitions coming from U.S. groups alone, Top Tech News reported. The social media giant complied with nearly three-quarters of these inquiries, providing authorization to enter numerous accounts when faced with subpoenas, warrants and court orders to do so. This type of information can provide significant insight on the presence of possible danger and other essential factors that will help keep the nation more secure.
"The company has chafed at U.S. government restrictions on what it is allowed to disclose in its transparency reports," Top Tech News stated. "For example, the government does not allow Twitter to report the number of requests based on 'national security.' It recently met with the Department of Justice (DOJ) and the FBI to attempt to increase the level of disclosure it is allowed to provide."
Collected data can be beneficial
Although acquiring data from social media sites may seem excessive, it can help government agencies function more effectively. InformationWeek noted that by using radar maps from satellites, for example, federal groups can detect risks of landslides and other environmental dangers. Likewise big data strategies involving user information can provide essential information leading to the mitigation of potential dangers and better overall security.
Establishing a plan is only the first step of a big data initiative – organizations must also have the right tools on hand to manage all of the data. Cloud deployments will be the most effective choice for these needs as they can easily handle complex workloads and are scalable to user demands.
"People talk about big data a lot, but nobody's really thinking about the practicalities of it," industry expert Robert Jenkins told InformationWeek. "Of course, Google can do big data analysis… but we don't get mass innovation until we all have some sort of meaningful access.