The cloud has been declared as one of the most disruptive technologies on the market as it has significantly affected how organizations operate. Cloud computing describes a broad movement to treat IT services as a commodity, dynamically increasing or decreasing capacity to match usage needs. As a sector that has traditionally been more cautious in adopting new trends, government agencies, in spite of approximately a four-year-old mandate to prioritize cloud technologies, are marching to quickly implement the cloud, gaining a more and more fundamental understanding of what the solution can do. While considerations of cloud computing for government may be different from factors involved with other industries, adopters will play a major part in addressing inefficiencies while improving government ability to serve the American public.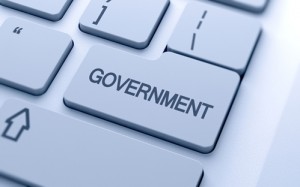 When cloud first started to gain widespread use, government organizations felt it was not sufficient to simply consider only the potential value, and were hesitant to utilize the platforms due to a perceived lack of necessary security capabilities. However, as the technology and its providers continue to evolve and prove their readiness for commercial and government use, agencies are growing more accepting of it as a potential asset. ITProPortal noted that due to the growing financial constraints for many of these groups, the cloud is also looking more appealing for its ability to help deliver services at a reduced cost. For these reasons, among others, many agencies have begun to accept the cloud-first strategy, placing the platform as a major driver in overall functionality and performance.
"The days of government IT contracts to serve single government departments worth many hundreds of millions of pounds or dollars are well gone, and the cloud supports this cost-cutting policy," ITProPortal stated.
Government efficiency boosted in the cloud
With the effort to be more transparent to both the general public and between the disparate agencies, a cloud deployment will be essential. Government agencies must often share information, but with only voice or face-to-face communication available, it leaves room for error and redundancies. A cloud solution can be shared among the groups, enabling employees the agility and efficiency needed in today's technological world. Cloud Tech News noted that this type of solution will improve productivity, service delivery and overall efficiency, enabling the government to act quickly as a well-oiled machine. While security is still going to be a major priority for these platforms, government cloud services can easily handle these needs by providing built-in protections like encryption and two-tier authorization capabilities.
"Authorities need to move away from being stuck in the 20th century to become ultra-modern cloud innovators," Cloud Tech News stated. "The cloud enables the delivery of a more effective government, capable of empowering citizens through the promotion of local public services and businesses.