Technology has been responsible for a variety of innovations in health care, but one of the most impactful has been electronic health records. With EHR, patients don't have to continuously fill out medical information forms when they're at the doctor because their health data is available through hospital databases to any doctor that needs it.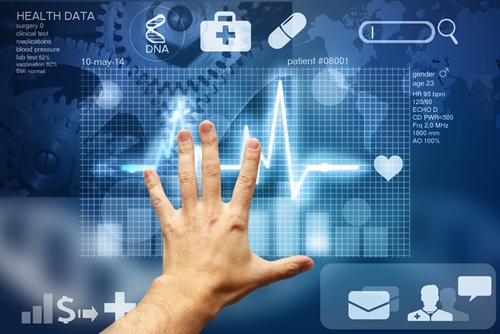 "You can be in the middle of Alaska and [doctors] are still going to be able to read all your medical information and add to it," said Bernard Brigonnet, former research director for the carolinas health system who now creates health record storage solutions.
Another benefit of EHR databases is that having so much patient information readily available can lead to more affordable health care. By keeping records on every doctor's visit, test and treatment a patient has received, physicians are able to provide a better quality of care and do so in less time. Misdiagnosis is less common, and in return, unnecessary visits to the doctor or hospital are greatly reduced.
Government initiatives drive EHR adoption
The benefits emerging from the introduction of EHR databases are a point of pride for the government, as the practice grew out of a federal initiative for health care providers to switch from paper records to electronic files. Approximately $27 billion was invested by the government to encourage EHR adoption in 2009 as part of the health information technology for economic and clinical health act. As the initiative has proven so successful, the government is now starting to penalize doctors that do not utilize an EHR system by limiting the amount of Medicare reimbursements they receive.
According to Dan Cane, co-founder of medical record app company Modernizing Medicine, the government's push toward EHR adoption over the last four years has been incredibly effective, with between 70 and 80 percent of providers adopting health care technology. Recent research on the size of the EHR market supports this claim. A report released in early May by industry analysis firm Weiss Research estimated the EHR market to be worth approximately $1.2 billion. A surge of roughly 400 percent is expected within the next 18 months as well.
A separate report by Transparency Market Research estimates that the market will have a value of nearly $24 billion in 2020. North America has proven to be the largest regional market for EHR in terms of revenue. With a compound annual growth rate of almost 6 percent, the region is expected to maintain the top spot through the next five years.
With so many health care organizations adopting EHR systems and other medical technology, security is becoming an increasingly large concern. Insurers are especially at risk because of the volume of information they store, as the cyberattack on Anthem highlighted earlier this year. Stronger protections for cloud-based platforms are required when working with such a high volume of data, and advanced strategies like analytical security are necessary for the defense of such valuable information.