Government agencies and organizations across the land use data for a variety of functions. Data sets can give officials a better outlook of certain residential areas based on demographics and income levels. Likewise, businesses utilize big data to discover industry trends and to target consumers on a personalized basis.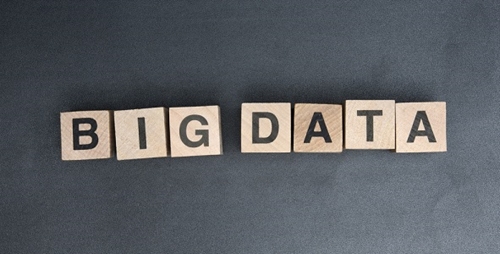 Big data may sound like an intimidating term, but it encompasses so much more than just a large database of information. State and local governments using analytics have an advantage by improving services provided to residents. Using such large and complex data sets also requires the proper federal IT services to handle the technical aspects.
Definition of big data
Large volumes of structured and unstructured data are defined as big data. Essentially, this information is so large, a government's traditional database and software will have difficulty processing it. Such disruptions may pose problems for analytics-heavy governments. Ideal solutions to handle large volumes and the accompanying analytical software include cloud computing. A cloud service is helpful because an organization or agency has the advantage of scalability. Organizations can easily add more storage and processing power if it is needed to handle to the large data sets.
IBM defines big data as being generated by just about any digitally connecteddevice. This information helps government agencies improve decision-making. Anything from emails to phone calls can be classified under this term.
The federal government has long been a proponent of big data and what it offers. According to Brookings Institute research analyst Joshua Bleiberg, multiple federal agencies analyze large data sets to track illegal activity on the Internet, for instance.
Predicting future events
State and local governments curious how to implement big data have to look no further than New York City. There, the New York City Fire Department utilizes databases and data-mining to predict where fires may happen. According to Government Technology, an algorithm takes the information from five city agencies, such as inspection data, and formulates it into 60 risk factors. A list of buildings prone to fires is then created the NYPD can keep tabs on.
The embrace of big data replaced the department's previous paper system, and due to that data being physically stored in a warehouse, none of the NYPD's battalions, companies or divisions could easily access and share the data.
Big data increases efficiency
Smaller governments and agencies can also expect to see an increase in efficiency with the implementation of big data tools. According to Panoramic Power CEO Yaniv Vardi, analytics will reduce costs by increasing efficiency. Vice president of Spunk, Billy Cull, highlighted how state and local transportation agencies monitor public transportation systems with big data. Like the NYPD, officials are able to predict problems such as traffic congestion. This allows them to shift resources to alleviate the issue and keep riders happy by getting operations back to normal.
Proper equipment needed
For governments to handle the intake of data, officials need to ensure IT departments have the proper hardware and software in order to function. Governments need to consult with federal IT services to develop an understanding of what is needed.
For example, agencies will need to decide if the big data should be hosted on-site or through a cloud provider. If governments choose to host data on-site, a dedicated data center will most likely need to be built to handle the workloads. Or, a strong cloud service can be implemented. As more data is collected, government agencies can easily increase storage and processing needs. The flexibility is unparalleled anywhere else.
State and local governments confused about how to implement big data should take comfort knowing a wide range of case studies are available for help. Once a government successfully uses big data analytics, there remains a high chance of agencies becoming more efficient.