Government organizations utilize technology for many different kinds of tasks. As current tech becomes more advanced and more uses for these tools are discovered, it's crucial that federal, state and local agencies learn how to more effectively utilize tech to improve government processes and streamline the services they provide for the public. Tools like government cloud computing are useful and help things get done more efficiently at the public level.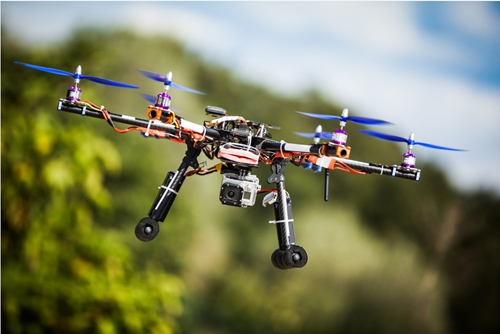 Here are three surprising ways government organizations are utilizing technology today:
1) Highway patrol drones
Drone technology has come a long way in recent years, with businesses in the private sector – like Amazon – beginning to utilize these flying robots for everything from product delivery to photography. State and local governments are starting to get involved with drones, as well. According to Government Technology, a camera-equipped drone called Blue Eyes was recently developed by a tech startup called Chaotic Moon, which is based in Austin, Texas. The drone flies about 30 feet above the roadway and records traffic stops. It is designed to stay near the "host" vehicle where its controls are housed, but developers said the technology could in the future be capable of streaming live video to officers trying to catch runaway cars.
This kind of tech benefits both the police force and citizens in many ways. Using drone technology as an alternative or in addition to body cameras creates more accountability by clearly documenting events.
2) Storage and deployments in the cloud
Federal, state and local organizations are making the move toward utilizing cloud services for various tasks. While there has been relative hesitation toward migrating everything to the cloud due to ongoing security concerns, agencies are beginning to realize the benefits of using the cloud to store and analyze big data sets and run applications smoothly.
In fact, according to Cloud Tech, the National Security Administration recently announced that it it would be moving some applications to the cloud. The NSA joins a few other early adopters, such as the General Services Administration and the Department of the Interior, according to Information Week. The cloud will help agencies store and analyze data and effectively deploy applications, which will contribute to higher levels of efficiency within certain government processes.
3) Automatic toll tech
In Florida, officials have rolled out new electronic toll devices that allow drivers to travel toll roads without having to slow down at an actual booth to pay manually, according to Government Technology. The service, called SunPass, can be purchased online like a public transit card. That way, travel is made much easier. It's making waves in Florida, for sure – 100,000 new passes are sold every month. The technology is set to be deployed in other states as well, potentially covering most toll roads from Texas to South Carolina.
No matter what technologies are being adopted by government organizations, it's important for agencies to keep in mind the goals of providing better services to the public and streamlining processes. Using government technology solutions to the advantage of the public is something every organization should strive toward – these are only three examples.