Government agencies have put data center consolidation at the core of efforts geared toward streamlining federal IT infrastructure. So far, success has been somewhat choppy. The U.S. Government Accountability Office did report savings of up to $3.6 billion – which data center consolidation contributed to – but learned shortly thereafter that 2,000 more data centers were in existence than previously believed. The setback resulted in the recent announcement of a new and forthcoming data center policy that may help get things back on track.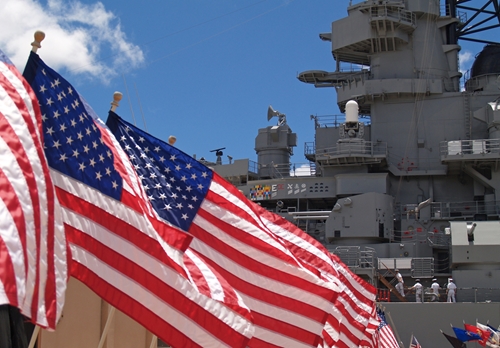 That said, data center consolidation has already improved efficiency within specific agencies, in addition to the early reports of savings. For example, NASA recently announced plans to construct a massive data center facility that would allow the space agency to eliminate several older facilities, and reallocate that land to other projects. Furthermore, it's not just the spacemen who are looking to data center efficiency for answers. U.S. sailors are also turning their attention to data center consolidation.
U.S. Navy wants data center consolidation
National defense represents one of the most critical use cases of government technology services, and this includes the U.S. Navy. In a recent unclassified memo that was circulated among the managers in charge of multiple IT services, the Navy urged for consolidation of applications into relatively few data centers. According to Federal News Radio, the Navy's data center consolidation efforts have been aimed at identifying all of the applications and servers that have been used by Navy leaders, and funneling them into smaller, more concentrated facilities in order to eliminate the expenses of under-used or unused servers. The problem of data center waste is one that pervades private and public sectors alike.
According to a study by Anthesis Group, 30 percent of all servers are zombie servers. In other words, they are comatose, but continue to waste energy to stay up and running. It is not unlikely that some of these unused servers belong to Uncle Sam, and more specifically, the Navy. 
And while they're at it, strong cybersecurity
The new Navy memo also mandated that all applications – which range from heating and ventilation systems to database management for personal information, according to Federal News Radio – meet the cybersecurity standards of the Department of Defense. More specifically, as the migration of applications to facilities located New Orleans, Charleston or San Diego – or alternatively, into DoD data centers under the umbrella of the defense information systems agency – best practices must meet DoD's cybersecurity standards. 
"Systems to be migrated are not relieved of requirements to perform regular system maintenance, monitoring, security scans and patching," Ted Branch, the Navy's chief for information dominance, wrote in the memo. 
Recent studies have shown that an estimated one-third of all targeted cyberattacks in 2015 were aimed at government. That said, it's essential that cybersecurity remains a top-of-mind issue, even as federal IT services are revamped. As mentioned above, Branch has already made this clear to IT leaders in the Navy. He also noted that "transition delays past September 30, 2016, are not authorized," which means that we can expect to see data center consolidation in the Navy sooner, rather than later.