Data center consolidation is exactly what it sounds like: The consolidation of data from multiple server locations into only a few, or even one, data center location. The benefits typically include considerably lowered costs of operation, as data centers demand expenses in terms of property ownership and management, and in energy costs to keep the center up and running. For this reason, local, state and federal government agencies have been increasingly focusing on data center consolidation. In Nebraska, for example, the state government recently outlined a plan to save millions of dollars through data center consolidation by migrating information stored in multiple servers throughout the state into two data centers.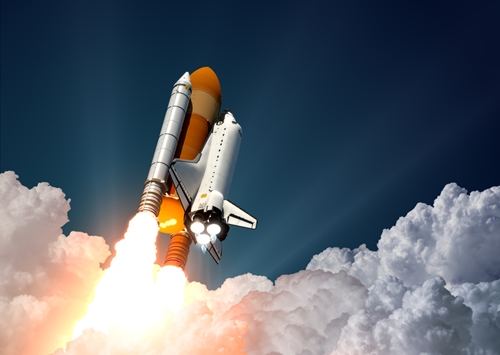 NASA gets aboard the data center consolidation ship
The benefits of data center consolidation are just as applicable to the agencies dedicated to exploring the great beyond, as they are to the state of Nebraska. In early October, NASA's Kennedy Space Center cut the ribbon for a new data center aimed at aggregating several facilities into a single location. The new 16,000-square-foot facility will consolidate the data centers and IT support areas of five older sites – which collectively occupied 45,000 square feet – and NASA reports that the new center will be three times more efficient than the legacy facilities. The new data center is located in Kennedy's Industrial Area.
Posing potential for growth
Consolidating vast IT resources and stored data that previously required five separate buildings is a benefit unto itself. The cost-savings are immediate, and the efficiency of day-to-day operations happening under one roof instead of five are obvious. That said, the streamlining of IT resources created considerable room for growth. For example, NASA is now making preparations to eliminate the Apollo-era, 136,000-square-foot Central Instrumentation Facility. The massive building served as a central location for data processing during an entire generation of former NASA exploration. With its removal, Kennedy Space Station will have literally created room for growth. 
The bigger IT picture
NASA's application of data center consolidation – like Nebraska's – is only a small part of a bigger trend in government IT services. The goal across all government sectors appears to be improved use of IT resources, propelled by a variety of new and improved technologies such as cloud computing and other virtualization services. Big data strategies are also playing an important role in how governments are streamlining IT operations. For example, Baltimore is attempting to improve quality of life for residents through big data analytics. Information technology has entered into a new realm of efficiency. Government organizations – such as NASA – are taking notice, and doing what they can to capitalize on the evolution at hand.