As big data continues its mainstream ascent, a variety of industries and verticals will continue to search for new and innovative ways to make the most of the vast quantities of information available in cyberspace. According to recent research by the IDC, the big data technology and services market is forecast to see a 23.1 percent compound annual growth rate through 2019. Most of this growth will be driven by businesses as they attempt to adopt analytics tools and software that will help them identify new value propositions.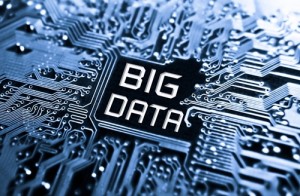 While much of the focus of big data has been in regard to how it can benefit the private sector, federal, state and local governments have also explored new ways in which they can leverage the data available to them to improve public services, not the least of which is law enforcement.
Two of the most recent public-sector attempts to use big data strategies as a method for improving public safety took place in Boston and Maine.
Improvements to the internal police database
For several years, Boston has been in the process of revamping an antiquated internal databases. According to Government Technology, the Boston Police Department forked out an estimated $12 million in 2014 that completely overhauled its legacy record repositories. Some of the key benefits to the system included the exclusion of paper-based records, and the inclusion of drop-down menus a opposed to free-form entry fields in a bid to create more organized, clearly demarcated stores of data. 
In January of this year, the BPD took another important step in the process by releasing records of almost 150,000 stop-and-frisks that were executed from 2011 to 2015. One of the key findings from the release was just how chaotic the former database had become. Government Technology notes that as many as 8,765 entries didn't list outcomes, nearly 1,500 entries were listed outside of the 2011-2015 window, close to 6,000 entries didn't specify a race, and in 3,775 cases, the listed age of the person was -1.
The recent database is expected to improve data aggregation and analysis for the future. In the meantime, a small team of researchers will be conducting further analysis of the older data in an attempt to organize it more proficiently.  
Maine helps the FBI tackle gun violence with big data
Currently, gun violence is one of the most contentious issues faced by the U.S. In an attempt to mitigate threats of gun violence, Maine has been sharing more data with the FBI. More specifically, The Pine Tree State has sent more than 3,000 mental health records to the FBI's database for background checks over the course of the past few years, according to Government Technology. The record sharing is part of a state-wide effort to keep federal law enforcement up to date on which of its residents should be prohibited from purchasing fire arms due to concerns regarding mental health.
Maine launched its efforts in response to the National Instant Criminal Background Check System (NICS), which is a federal big data strategy aimed at flagging prospective gun buyers that are deemed at-risk owners. Participation in the program is voluntary, which means the extent to which states contribute to the database varies. Maine has significantly increased participation in the fast few years, and while certain outdated processes are acting as hurdles to its involvement, the state is likely to continue on its upward trajectory over the next few years.  
Other recent examples
Boston and Maine officials are by no means the first to leverage data as a means to fight crime, and they certainly won't be the last. One of the most innovative used of big data as a law enforcement tool came out of Seattle in fall 2015. In an effort to improve public safety for the city's 700,000 residents, the police department created the Real Time Crime Center, which is essentially a real-time crime map of the city that patrolling officers can use to identify trends, improve response times and maybe even reduce crime rates in the long run.
Outside of law enforcement, the Department of Commerce has started using big data strategies in an attempt to lend a helping hand to businesses in the private sector. Meanwhile the White House has agreed to supply data about Syrian refugees to state that request it. In Baltimore, local officials are looking to improve quality of life for residents with big data strategies.
All of these are only some of the ways in which government agencies have attempted to harness the power of big data. As more records are digitized, and as early adoption of big data strategies start to realize their potential, it's very likely that U.S. officials at all levels will only continue to search for new ways in which big data can serve the public.