State and municipal governments across the U.S. are looking for new ways to make the most of technology, both as a way to cut costs and to improve daily life for residents. For example, in Baltimore, Mayor Stephanie Rawlings-Blake is employing big data strategies in an effort to improve quality of life for the city's estimated 622,793 residents. Meanwhile, Seattle is using big data to create real-time crime maps, and San Francisco is employing surveillance cameras to improve the morning commute for hundreds of thousands of people.
The most recent addition to the growing list of local and state governments leveraging data for the public's interest is the state of Connecticut. In early November, the Nutmeg State launched a new initiative that uses real-time information technology as a way to improve the commute for residents traveling by bus in certain areas, according to WNPR.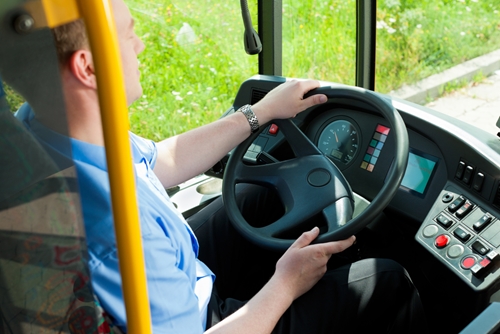 A shift to smarter transportation
Connecticut's new initiative, which will allow transit users to get real-time updates about bus arrivals and departures via Google Maps, comes on the heels of a call to action from Connecticut's new Public Transit Chief, Richard Andreski. According to WNPR, Andreski will be responsible for getting the ball rolling on a 30-year, $100 billion transportation overhaul conceived by Governor Daniel Malloy. Although the initiative is targeting a state that relies heavily on cars for commuting, it can still yield tangible benefits for residents, especially those traveling into larger hubs such as Stamford, New Haven and Hartford. 
By the end of this winter, the state department of transportation estimates that all Hartford and New Haven buses will be equipped with technology that provides commuters with real-time updates. Real-time information about some transit routes has been available on the CTtransit website since March; however, leveraging a popular transportation tool such as Google Maps makes this information more readily available for users with smartphones, who may already have the mobile application installed. 
Smart infrastructure in the making
Using data to provide updates to transit users is only a small part of what appears to be a growing trend in government technology services: gravitation toward smart infrastructure. Employing nascent technologies such as cloud computing, big data strategies and other IT infrastructure solutions can improve city employees' abilities to effectively manage public infrastructure. This may come in the form of employing surveillance cameras for the sake of mitigating busy commuter routes, and helping keep residents safe. It may involve improved management of traffic lights and street lights, and enhancements to the processes by which this basic infrastructure is maintained. Big data strategies are especially useful in deriving tangible information that can be used to improve municipal services such as garbage collection and public transportation – as witnessed in Connecticut. 
Urban environments are especially good candidates for smart infrastructure; however, areas that are predominantly suburban with several mid-sized cities such as Connecticut, also stand to benefit. Improving the means by which its residents travel between destinations is a significant step. A lot can go wrong during frenetic rush-hour commutes. Creating a more orderly system for getting from point A to point B can help alleviate congestion, improve the safety of commuters and even boost perceptions regarding the quality of life in certain municipalities and satellite communities.