In the wake of the infamous Office of Personnel Management data breach, government cybersecurity has arguably trumped every other concern when it comes to government technology services. Cloud computing and data center consolidation have both had their fair share of time in the spotlight in the past few months, but securing the immense quantity of sensitive data the federal agencies possess is still a top priority for government IT leaders. As such, feds have taken several key steps recently that underscore the importance of government cybersecurity.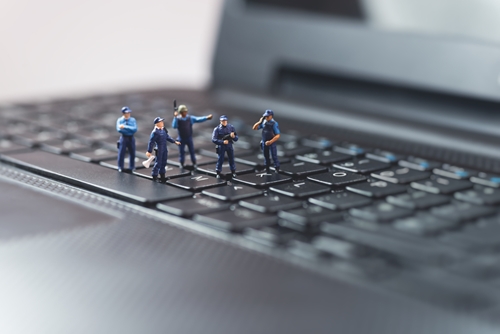 A government hiring spree
One of these steps entails a hiring spree from none other than the OPM. According to Forbes, the Department of Homeland Security has approved the addition of 1,000 new employees , and they will all be directly related to cybersecurity. 
Permission was officially granted late in 2015, at which point DHS posted a notice with a list of the cybersecurity roles that would need to be filled. It included the following: 
"Cyber risk and strategic analysis, incident handling and malware/vulnerability analysis, program management, distributed control systems security, cyber incident response, cyber exercise facilitation and management, cyber vulnerability detection and assessment, network and systems engineering, enterprise architecture, intelligence analysis, investigation, investigative analysis and cyber-related infrastructure interdependency analysis requiring unique qualifications currently not established by OPM." 
Government innovation may hang in the balance
Cybercrime has continued to plague organizations in public and private sectors alike, especially in health care, finance, retail and most notably of all in 2015, government. In addition to being the most highly targeted sector last year, government organizations have been burdened with two more daunting cybersecurity tasks: defending against nation-state sponsored cyberattacks, and mitigating the growing threat of the "negligent insider." The former is self-explanatory, but the latter can take the form of everything from improper maintenance of IT systems, to carelessness in handling sensitive government data, and even flagrant malice on the part of a federal employee.
In addition to the overarching importance of securing sensitive data – such as information about government personnel – to a significant extent, the continuation of federal IT infrastructure renovation hinges upon Uncle Sam's ability to safeguard digital assets. For instance, cybersecurity has been one of the chief areas of contention regarding cloud migration, which many IT leaders, including U.S. CIO Tony Scott, weigh in on. 
Going forward, cloud computing and other forms of federal IT innovation will be made all the more feasible if government IT leaders succeed in fostering greater confidence in state cybersecurity. To this end, the newly announced positions at the federal level may serve as valuable sources of reassurance in government cybersecurity.