The U.S. government has no shortage of federal agencies that are suspicious of cloud migration. In early October, there were multiple reports that cloud adoption among federal agencies was considerably behind schedule. One of the main factors impeding adoption was a lack of trust in cybersecurity and cloud vendors, especially in light of recent cyberattacks executed upon the Office of Personnel Management, which resulted in stolen personal information of millions of government workers.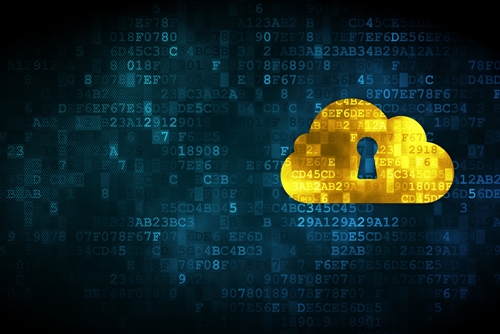 Message from above
In light of the ongoing skepticism regarding government cloud computing, U.S. CIO Tony Scott gave the cloud his vocal seal of approval during a Google for Work webcast, according to CIO. Scott specifically referenced several big-name cloud vendors including Amazon, Google and Microsoft as already meeting federal cybersecurity standards, which are continually becoming more demanding. His message was directed at IT leaders, many of who have expressed distrust in cloud vendors, according to the findings of a MeriTalk survey conducted in early 2015.
In addition to making the case that the benefits of cloud computing significantly outweigh potential risks, Scott referenced one of the most rapidly expanding technological sectors: the Internet of Things. Projections of just how big the IoT will be vary, but most reports seem to corroborate an impending storm of connected devices that with generate tidal waves of big data. IDC, for example, has predicted that there will be around 28.1 billion IoT units installed by 2020. And while this presents a whole new set of challenges regarding big data security, Scott expressed optimism in the potential of the IoT to change the world.
"The ability to instrument and to have data coming from all kinds of different places, I think is probably the single thing that's going to impact our lives in the next 10 or 15 years," Scott said during the webcast, according to CIO. He added that the IoT would "create huge gains in our economy, but also in our ability to have much better quality of life across the board."
Forecasting government cloud computing
It's too soon to make a substantial prediction regarding the effect that IoT will have on government cloud computing, or if it will compel more federal agencies to migrate. That said, early forecasts seem to provide cause for Scott's enthusiasm. Cisco's Global Cloud Index, released Oct. 28, predicted that cloud traffic will likely quadruple between 2014 and 2019, citing the IoT as one of the main drivers of growth. And while some of the connected devices will be outside the realm of the government, much of the IoT innovation underway at present caters to the development of smart cities, and the use of big data and machine-to-machine technology to improve life for the general public.   
The exact rate at which cloud adoption among organizations in all sectors will occur is all speculation for the time being, as is the number of connected devices within the next five years. Nevertheless, cloud computing will probably play a significant role in the future of government IT. How significant, remains to be seen.