As part of a broader effort to boost innovation and reduce costs across the board, the White House recently announced a new initiative that will make the code for all federal government software open sourced and available to everyone.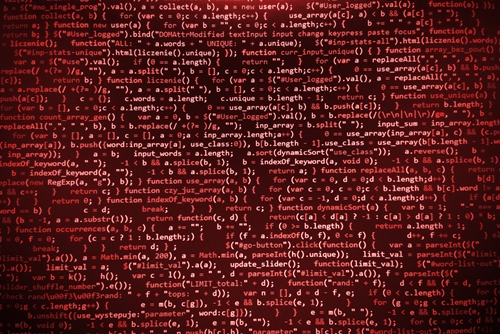 In a late March blog post announcing the initiative, federal CIO Tony Scott said that going forward, all software that is designed or used only by federal agencies must have its source code be freely available. This will enable innovation, he said, by allowing a wider variety of parties to tinker and improve on government software. It also aligns federal government IT efforts more closely with private sector best practices. Plus, it hopefully eliminates the need to have to purchase multiple software licenses for different agencies, helping to streamline costs across the board.
"Through this policy and pilot program, we can save taxpayer dollars by avoiding duplicative custom software purchases and promote innovation and collaboration across federal agencies," Scott wrote. "We will also enable the brightest minds inside and outside of government to review and improve our code, and work together to ensure that the code is secure, reliable, and effective in furthering our national objectives."
How this news impacts federal agencies
While this will be a big change for many agencies, some have already been leveraging open source code for some time now. According to ZDNet, NASA has actually been embracing the initiative on a limited basis for decades now, and the Education Department has an open-source solution to assist high schoolers in their college search. More recently, Scott noted that the Consumer Financial Protection Bureau and the U.S. General Services Administration have released tools based on open-source code to help people find data on federal housing efforts and analyze various government interactions with the general public, respectively.
"With this new policy, the U.S. government is bringing itself in line with the best practices adopted by many commercial enterprises today: emphasize source code reuse internally; prefer viable open -source solutions over custom code; and when custom development is needed, leverage an open source model to maximize transparency, access, and innovation," said Bob Canaway, Chief Marketing Officer of open source code monitoring firm Black Duck Software, according to ZDNet.
But, this is not the first time that such an initiative has been proposed, according to ZDNet. Members of the private sector have been pushing government agencies to further adopt open source since at least 2009. And, past efforts to adopt and distribute open source software in the federal space have yielded less than satisfactory results, ComputerWeekly blogger Adrian Bridgwater noted. One recent government report found duplicate code and wasted spend to still be present under a previous open source trial period.
"[E]ven when [government] agencies are in a position to make their code available on a government-wide basis, they do not routinely make their source code discoverable and usable to other agencies in a consistent manner," Bridgewater wrote.
For government agencies, this latest news from Scott is both a blessing and a curse. On one hand, the ability to more easily get top-notch software that has been proven effective in other government settings has to be seen as a major boon for operations. However, if past trends are any indication, agencies may have to wait a long time before high-quality code used elsewhere is passed along to them.
Plus, there's no guarantee that either their own staff or other agencies will have the time or the inclination to tweak software as necessary. Throw in all of the potential concerns that can come about when lots of people are checking code without an institutionalized set of best practices in mind, and it can be easy to see why some government agencies were so hesitant to adopt open source software in the past.
Agencies looking to get the most out of this initiative and open source software in general will likely be best off turning to a professional services provider for help. Such an organization, especially if it specializes in helping government bodies, can provide the expertise and technical acumen necessary in helping them choose, tweak and share code as necessary. As open source becomes further ingrained in the government IT ethos, such an outside service provider will become even more critical to ensuring smooth operations across the board.