These days, the cloud is being increasingly adopted by organizations in a range of different industries. The reasoning behind these migrations is no secret: The benefits of Web-based technology – including boosted collaboration and communication along with reduced costs – are compelling for nearly any organization.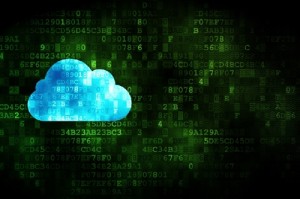 In addition to the often talked about enterprise cloud migration, government agencies are also among those looking to make the jump from on-premise systems to those hosted in the cloud. However, when it comes to federal cloud migration, these groups must take special precautions and including extra considerations in their decision to ensure the transition goes smoothly. Experts have weighed in, and here are some of the top tips for government agencies aiming for cloud migration:
Take it step by step
Ian Apperley, IT consultant and technology blogger, noted that one of the main things government agencies should keep in mind with their cloud adoption is to take it little by little.
"Don't think you can do a big bang," Apperley told Gen-i. "[U]nderstand what makes sense to move to a cloud provider and do it in a rolling fashion."
Apperley noted that many government organizations prefer to approach their cloud migration slowly, moving small amounts of content and data over to the new Web-based solution week by week to make sure everything works correctly. This will ensure that the most critical materials are migrated first, providing the critical access needed for employees. At the same time, IT teams can also guarantee these programs' functionality in the cloud, providing a smooth transition.
Carefully consider what will be moved
Another aspect to take note of is the fact that not every system or document must be moved to a cloud system. Some items, including those that do not need to be accessible by employees from remote locations, may be better off kept within on-premise locations. Additionally, some agencies may feel more comfortable housing especially sensitive information on-site as opposed to in the cloud. In this spirit, it will be important for decision-makers to determine ahead of time what materials will be a part of the cloud migration, and what content will remain on-premise.
Leverage federally certified cloud providers
As cloud security has long since been a concern among all types of organizations, it is a crucial consideration to make when federal agencies look to migrate their resources. GCN contributor Gregg Mossburg advised government groups to specifically seek out federally certified and accredited cloud providers to ensure they receive the most robust data protection measures for their cloud programs. Mossburg noted that there are vendors who have safeguards specifically designed to be in line with the Federal Information Security Management Act, as well as the Federal Risk and Authorization Management Program.
Consult with the cloud provider
Apperley also recommended that government administrators converse with their chosen provider about their immediate cloud migration needs, and take into consideration their vendor's expertise.
"Tell your cloud provider what the business outcome is and don't try to architect the solution yourself," Apperley said. "You need to lift your focus away from the 'iron' and get your providers to do the detailed technical work because that's what they are good at.