Chatbots may be the next big thing in tech, and the technology could prove enormously beneficial in the public arena.
Chatbots, although just known as bots for short, are a form of artificial intelligence, noted Hannah Francis, a Technology Reporter with the Sydney Morning Herald. A bot works by executing a command and formulating a particular response depending on what is typed in as the input. For example, TacoBot, a bot created by fast food chain Taco Bell to be used in the collaboration app Slack, allows users to type in their orders. Ride-sharing app Uber uses similar functionality in its bot within the Facebook Messenger platform, allowing someone to type in an order for a ride as opposed to using an app.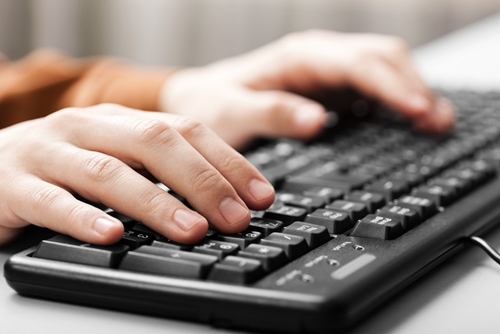 These kinds of bots are nothing new, Francis noted, but they could be set to explode in popularity in coming months. For one, artificial intelligence technology is becoming more powerful, enabling bots to be smarter than ever before.
"Recent developments in AI such as deep learning and neural networks which learn from complex data sets and mimic the pathways of a human brain have produced more sophisticated bots that can better understand what we're saying, and therefore provide more nuanced, realistic and accurate responses," Francis wrote.
Why chatbots may one day replace conventional apps
Bots may also become more widely used soon to go along with the rise of instant messaging. The Economist noted that between 2014 and 2016, messaging platforms like WeChat and Facebook Messenger have seen their monthly active user base grow enormously, with teenagers today now using WhatsApp for up to 200 minutes a week on average. During the same period, the market for apps in general appeared to wane from earlier highs. Bots play off these trends, eschewing traditional app functionality in favor of messaging.
"Much like web pages, they live on servers, not a user's device, meaning they are easier to create and update," The Economist noted. "This is likely to make them attractive to businesses which have shied away from developing their own apps, such as restaurants and shops. Users should find bots smoother to use, which explains another of their monikers: 'invisible apps.' Installation takes seconds; switching between bots does not involve tapping on another app icon; and talking to bots may be more appealing than dealing with a customer-support agent of a bank or airline, for example."
While major names in the tech space like Microsoft and Facebook have been very gung-ho on bots, the technology has not yet fully matured. The best example of this came earlier this year, when a Microsoft bot built to sound like a teenage Twitter user was corrupted to instead send out racist messages. It may be a while before bots come into their own, although their potential has many businesses excited about the technology's prospects.
Are bots right for government?
Thus far, the private sector have been leading the pack as far as bots are concerned. But, it's not hard to see this technology's potential in government. Everyone from local governments to large federal agencies could use bots to more effectively communicate with the public and take in feedback. For instance, the IRS could use bots to help citizens stay on top of their tax returns, while a state government bot could help contractors get instant access to information on relevant laws.
One day, everyone could be communicating with government agencies at all levels using bots. That day is not here yet, as this technology is nascent and still prone to embarrassing snafus. Once all of its hiccups are worked out, however, it could prove immensely useful to the public sector. For now, it remains a technology that agencies should keep a close eye on in the coming months and years.