It was announced this week that the White House has chosen Megan Smith, a Google executive, to be the next federal chief technology officer. Officials plan to make the nomination when Smith's security vetting is complete.
Currently Smith is the Vice President of Google X, the experimental research arm of the tech giant. Recent projects from Google X include a program to send deliveries via drones and the development of self-driving cars. Before her current role, Smith led business development at the company as well as heading Google.org, the philanthropic arm of the organization.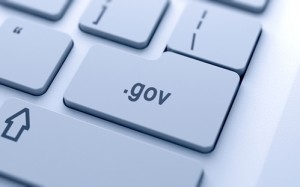 Former federal CTO Todd Park announced his departure from the White House last week and said he plans to return to Silicon Valley with his family to serve as a tech recruiter for government positions.
To fill the role, the White House spoke with a variety of tech professionals from Google, LinkedIn and Twitter before settling on Smith for the job. Other candidates in the running for the position included Twitter general counsel Alex Macgil​lvray and DJ Patil, a former executive at LinkedIn.
President Obama first created the role of CTO to be in charge of federal IT services when he entered office in 2008, with Smith following former officers Park and Aneesh Chopra.