Recently, the National Aeronautics and Space Administration put out a Request for Information in connection with its plans for data center consolidation. Within the past few years, a number of government agencies have been aiming to reduce their data spread and centralize their digital content in a reduced number of computing facilities.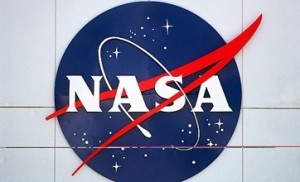 According to Datacenter Dynamics, NASA's request aims to help the organization examine its options for a sustainable data center that would complement or replace the current infrastructure at the Goddard Space Flight Center. The administration is specifically looking for details on three separate approaches, including retrofitted technologies and containerized data center solutions. The strategies would address actions for the short term, interim and long term facility consolidation within NASA.
The Federal Data Centers Consolidation Initiative
Datacenter Dynamics noted that these efforts come as a part of the Federal Data Centers Consolidation Initiative.
"(FDDCI) looks to reduce the cost of data center hardware, software and operations as well as promoting the use of Green IT by reducing the overall energy and real estate footprint of government facilities," Datacenter Dynamics contributor Hollie Luxford wrote.
According to a 2011 NASA report on FDDCI, the organization originally operated a total of 79 data centers, but was able to close 14 before the document's release. All told, NASA's goal is to have 22 data centers in total. However, it hoped that data center consolidation would provide improved efficiency and cost savings, namely when it comes to electricity expenditures.
"NASA believes that the biggest cost savings resulting for data center consolidation will be the reduction of energy costs through more efficient use of the existing conditioned spaces, employing the best practices in room design, proper temperature settings, optimal rack and floor space densities and life cycle replacement of old and inefficient hardware," the report stated.
Part of an overall industry trend
As NASA works to reduce its total number of computing facilities, ZDNet contributor David Chernicoff pointed out that it's not just federal agencies that are looking toward data center consolidation initiatives. Other groups in the public sector have been on the path to a reduction in facility footprints as well, as these organizations are examining similar options to the three approaches NASA has requested information on.
"In a nutshell, these three strategies accurately reflect the choices facing most data center operators," Chernicoff wrote. "But the GSFC isn't just letting vendors decide how to do this; they've provided very specific guidance in what they would like to see in each of the data scenarios.