Microsoft has been deeply committed to charity recently. The tech giant has all kinds of altruistic campaigns, with an entire section of its website being devoted to the company's philanthropic acts. Although Microsoft has its fingers in a lot of pies, perhaps its most interesting endeavor is its commitment to connecting the world.
Specifically, Microsoft has allocated $1 billion to an overall goal of spreading cloud-based technologies around the world. In order to do this, remote areas first need to be given an Internet connection. in fact, Microsoft has just announced its first U.S. partnership with Axiom Technologies in Washington County, Maine, which is aimed at giving dozens of current residents access to the Internet, according to Government Technology contributor Edward D. Murphy.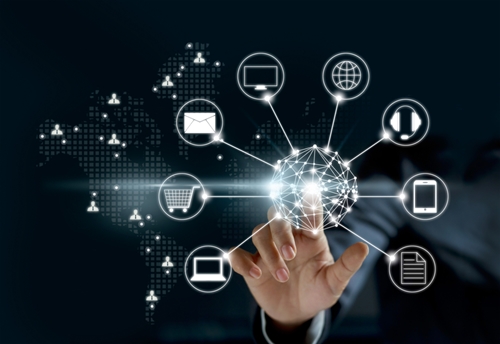 Microsoft plans to do a lot of good
Microsoft's idea here is that communities are better off when they have access to internet resources. People spend so much time on online frivolities like Facebook and Instagram that they often forget the technology's educational and job resources. Those living within disadvantaged or rural areas don't get a solid Internet connection, which means they're missing out on these tools.
This is exactly what Microsoft is trying to solve with the affordable access initiative, which has provided internet access to areas such as Indonesia and Rwanda. However, Washington County was the first area within the U.S. to receive grant money from the Redmond-based organization. Microsoft has given $72,800 to Axiom Technologies, an internet provider within the Maine area that can help Washington County get the Internet access they so desperately need.
Internet connectivity is still an issue in the U.S.
This grant to Washington County shows that there are areas within the U.S. that are currently struggling to keep up with the times. People often think of third world countries as being the kind of communities that need help in this area, which is true but it ignores the problem here at home. According to the Pew Research Center, 13 percent of Americans can be classified as "smartphone-only." PRC describes this as a person who can get on the internet via their smartphone, but doesn't have any other means to do so. That's still a large portion of the population, but it's only the beginning of the problem.
The main issue here is that those living in poverty are very often stuck without internet access. A separate PRC report found that less than three-quarters of Americans making less than $30,000 a year can get online. Those living within these kinds of situations are exactly the ones who need to be able to receive internet-based job and educational resources, and yet many of them are struggling without them.
Clearly, the internet is no longer a luxury that only the well-off should have. It's an amazingly versatile tool that can help people lift themselves out of a bad situation if they're given the right level of access. Improving internet connectivity within America is a simple yet effective way to improve quality of life, and government officials should be pushing project aimed at expanding the influence of this incredible technology.