The landscape of war has dramatically changed over the years. Putting boots on the ground is no longer the only option countries have in terms of subduing enemies, and this fact could make all the difference in the near future. Cyberwar is increasingly becoming a convenient and powerful tool, as it has the potential for disrupting communications, gaining intel and generally ruining a group's day. It should be no surprise that the U.S. as well as other nations are gearing up to use this method as a long-term strategy in accomplishing their goals.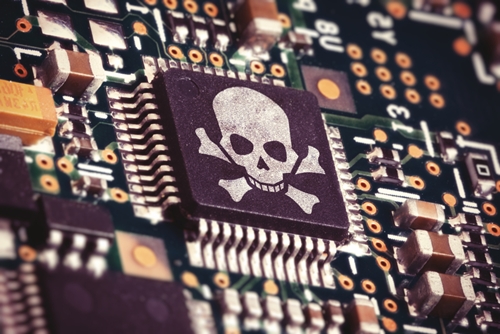 Virtual attacks on ISIS
Currently, the biggest known threat is ISIS, which has been recruiting members from across the globe and designing coordinated attacks against other countries. While many nations are joining in the physical fight against this group, the U.S. has devised another means of crippling it without sending in more reinforcements. Deputy Secretary of Defense Robert O. Work noted that the effort would be the equivalent of dropping cyberbombs on ISIS, something that hasn't been done before, ExtremeTech reported.
Although many efforts have been made on the part of the government and hacktivist groups to disrupt ISIS communications and take down Twitter accounts of known group members and supporters, this new effort would up the ante significantly. The initiatives would do everything from send fake military coordinates to ISIS fighters to diverting troop payment transfers, effectively cutting off their funding. There have already been some side effects from these cyberbombs, including fighters deserting the organization due to low pay and the potential for ISIS troops to drive into an easy striking distance of physical American forces. There are a number of options that U.S. agencies can use in this cyberwar, and it could truly make the difference in blocking ISIS.
The reality of home vulnerability
Improving cyberwarfare capabilities are certainly benefiting the U.S. efforts overseas, but there are still many pain points that exist within the federal IT infrastructure. These problems could leave agencies open to hackers and the potential consequences that follow cyberattacks. In fact, the justice department recently linked the Iranian government to individuals that have attacked U.S. properties, including the New York stock exchange, banking systems and even a dam, The Huffington Post reported. Iran is currently bolstering its cyber capabilities and is considered to be one of the world's largest cyber armies. This could pose a significant threat to U.S. systems, especially with the number of attacks and successes that have already been experienced.
The danger doesn't just come from Iran, however. U.S. government agencies experience attacks constantly as other nations look to gain intelligence and take control of networks. The Pacific Northwest National Laboratory released a report detailing that significant vulnerabilities exist in the energy grid, use of federal data and the growing complexity of IT infrastructure, GCN reported. These areas in particular are not as secure as they should be, and any attacks on these areas could result in significant consequences for federal groups and the public alike.
Threats are coming
Cyberattacks have become a common occurrence in businesses and government, but many groups still are not prepared to face these threats or the fallout that comes with them. According to the 2016 Vormetric data threat report, 90 percent of government IT executives felt that their systems are at risk. To make matters worse, nearly two-thirds have experienced a data breach; 20 percent saw one within the past year. Luckily, many organizations are attempting to improve their security capabilities to head off data threats. Some are investing in data-at rest defenses, raising spending or following security best practices for their industry.
While these are all good places to start, government organizations need to ensure that their resources can handle these new efforts. A survey conducted by SolarWinds found that nearly half of respondents found security issues due to IT consolidation and modernization efforts. These problems come from the fact that management tools are too complex and many employees don't have the training or experience required by the new systems. By educating staff members and integrating solutions that are easy to navigate, federal agencies will find that they can benefit from new government IT solutions and that they can prevent security issues from occurring.