Information is king across every sector. It serves as the basis for all of the decisions that are made and provides businesses with a better idea of how they're performing on a daily basis. With the inclusion of mobile devices and sensors, more data is being generated than ever before, and it's only expected to continue rising in the years ahead. As such, it's important for government organizations in particular to prepare their systems to handle and parse through this information to glean the most relevant parts.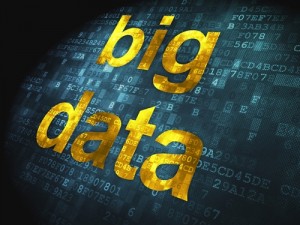 The big challenge of big data
Initiatives to capitalize on big data have been passed recently by governing bodies, but many groups are having difficulties leveraging this trend. A 2015 report by Unisys found that many federal agencies were experiencing challenges when integrating big data due to staff shortages and inadequate IT infrastructure, InformationWeek reported.
In fact, one-third of respondents noted that they were having difficulties finding data experts, and 73 percent were worried about the strain big data would cause their IT assets. For many, it looked like they would need to invest more in hiring efforts and possibly implement an infrastructure refresh. These concerns are well-founded, but advancements are constantly being made to make this trend more user friendly and beneficial.
Using data for good
Data has a lot to offer federal organizations in terms of decision-making and ensuring that they are performing up to public standards. At the 2016 South by Southwest festival, President Barack Obama suggested that using technology such as big data would help the government become more transparent and better serve its constituents, Meritalk reported. Agencies are considering new ways to tackle problems, how to use big data to foster civic participation and general ways to work better with available technology.
As part of this strategy, the Obama Administration developed the opportunity project, which aims to use the data it collects for the good of the people. The initiative brings together data sets to be accessible on one platform in an open and useable format, CIO contributor Kenneth Corbin reported. This type of data will help develop software that will help solve issues in areas like transportation and education. If construction is beginning in a certain part of town, for example, applications can be made to give commuters the best detour with as little public disruption as possible.
"This came into being because we realized that federal open data is much more meaningful when we do some of the work of combining and curating so that the data can really paint a comprehensive picture of something that matters a lot to people, which is access to assets in their community," Aden Van Noppen, advisor in office of the U.S. CTO, said during the project launch.
Already making a difference
Although the Opportunity Project hasn't been active for very long, the federal government has already been making some headway with its big data efforts. Not only is the generated information being used to help traffic flow on the community level, but it's also bolstering capabilities on the national level. Smart data collective contributor Bernard Marr noted that big data is being used for everything from mitigating terrorism and cyber fraud threats to monitoring potential disease epidemics. The Centers for Disease Control watch social media platforms to map the spread of illness and gauge the true threat level. This type of information will not only prevent outbreaks, but keep the nation safer as a whole.
Big data still poses a significant challenge for many government organizations, but it can be a significant asset to improving services and bolstering security. As analytics tools advance, agencies can rely on these solutions to gain the insight they require and support government initiatives.