As the government printing office moves toward becoming an overarching publishing platform rather than simply a creator of physical documents, the agency has announced it is transitioning its internal email systems to a cloud-based platform.
The printing office is tasked with creating and distributing federal information products, including notices, budgets and bills. According to agency CIO Chuck Riddle, the GPO is the first agency within the legislative branch to make the switch to cloud-based email. While legislative agencies are not required to comply with policies created by the executive branch, like the federal cloud-first policy, Riddle says the transition is an example of the steps the office is taking to more wholly embrace digital technology.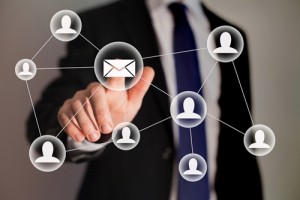 Taking the time to do things right
​The transition to a cloud-based email started over a year ago, but according to a statement released by the agency, the migration isn't expected to be completed until January 2015. In an interview with FedScoop, Riddle said that the agency is taking a long time to transition its systems in order to fully test new features and ensure reliability and security.
"We're not going to move to the cloud just for the sake of moving to the cloud," said Riddle. "Where it makes us more efficient, we'll do it; where it just is checking a box, we're not going to do that because that doesn't make sense and it puts us at risk."
The new email system will provide employees with increased inbox space, growing from 50MB to 100GB, as well as increased archive capabilities. The agency also hopes to soon be able to offer online collaboration tools through the platform, as well as the ability to host online meetings. In an interview with NextGov, Riddle said that he hopes the transition will pave the way for the GPO to take advantage of other cloud use cases. Currently the agency utilizes the cloud to host its financial system on a private platform, but hasn't implemented the technology for any other systems.
According to Riddle, the move to cloud-based email enables the agency to more easily adopt additional cloud services that may become beneficial in the future.
"It's the gateway to the cloud for GPO, because once we move email, obviously we've set the foundation in place to be able to authenticate our users, so it allows us to then start looking at things as far as platform-as-a-service and infrastructure-as-a-service," said Riddle. "…It helped us deliver more features, more functions quicker and it also helps lay the foundation for us to start taking advantage of other cloud-type products to host applications and do other 'as-a-service' sorts of things out there.