It was announced in mid-November that the Department of Homeland Security is partnering with cybersecurity industry experts to automate federal cyber defense solutions in order to keep government operations running in the event of a hack.
The initiative, known as the enterprise automated security environment, could potentially pave the way for a more sophisticated defense solution like a self-repairing network, according to Philip Quade, COO of the national security agency's information assurance directorate.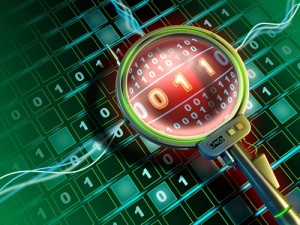 "We've talked about the need to go from static defenses to active cyber defenses — doing automated hardening, automated defense of our networks," said Quade in an interview with Defense One. "But I think there is one more step that we're not really talking about and that's automated regeneration, automated resiliency."
Agencies hope to reduce downtime with new network solution
One of the biggest hurdles many government agencies have had to overcome with the recent influx of cybercrime is a lack of resiliency. In just the past few months the U.S. postal service, White House and national weather service all fell victim to data breaches and all were forced to shut down communications for a time to mitigate the effects. The aim of EASE and similar projects is to dramatically reduce – and eventually eliminate –  the downtime caused by hackers.
According to department officials, players in the security industry will soon be receiving information requests focusing on how a self-healing network model may be implemented across the entire government.
"Homeland Security is leading its development, in coordination with private sector partners, as part of a long-term effort to strengthen existing cyber defense capabilities through better interoperability and shared situational awareness, real-time response, and the protection of privacy, civil rights and civil liberties," said DHS spokesman S.Y. Lee in an email to Nextgov.
The new EASE initiative is only just beginning to get off the ground and will likely be used to supplement the DHS's ongoing network surveillance program, which focuses on real-time monitoring of federal networks in order to more effectively identify threats. DHS has pledged $6 billion for the continual defense monitoring program, which is expected to offer all federal agencies sensors and specialists that will allow them to move from triennial vulnerability checks to more sophisticated real-time monitoring. Agencies are required to implement the CDM system within the next three years.