Many organizations run their mission-critical processes through data centers, however, these facilities increasingly require more power to function. As computing processes become more demanding, decision-makers must decide how best to decrease their footprint while still supporting their operations. Although government agencies have a data center consolidation initiative established, the complexity of the job is posing some challenges.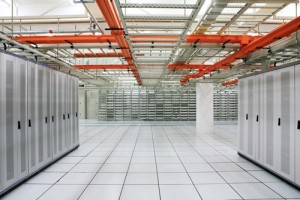 The federal data center consolidation initiative was set in place to considerably reduce the footprint of government organizations and better utilize available assets, but this is easier said than done. According to research by Brocade, this transition caused 54 percent of respondents to experience increased network complexity over the past year and 68 percent believe that this complication will only get worse in the near future, FedScoop reported. This stems from the fact that agencies are no longer able to manage data centers with their current abilities, making consolidation much more challenging. However, with the right tools like government virtualization, groups can better handle these efforts and reap significant benefits.
"One really drives the other," Brocade director of systems engineering Daemon Morrell said. "What we are seeing is that agencies have problems with their mobility programs and then vendors come in with these quick-hit, proprietary solutions that fix the small problem but don't mesh with anything else."
Significant savings from consolidation
Although the government as a whole has been slow to meet its goal for data center closings, those that have consolidated have seen considerable cost savings. The Defense Information Systems Agency, for example, will save $17 million annually, according to FedTech. With the 2015 deadline for these agencies, it will be critical to create a consolidation plan and ensure that virtualization services are set up to send some workloads online. Not only will this approach help take up less physical space, it can also open remote work and data loss prevention opportunities. These features will be essential in keeping mission-critical applications and documents secure as agencies continue to reduce their data center sprawl. Driving these processes online may reduce some of the network complexity, overhead costs and make resources more accessible without relying on as many physical servers.
"The underlying success of data center consolidation requires DoD components to consolidate thousands of applications," FedTech stated.
The deadline for federal data center consolidation is drawing increasingly closer. Decision-makers must ensure they are taking steps to improve their data center footprint and reap accompanying benefits.