The cloud, like the Internet of the early 2000s, is set for a big innovation boom. While many organizations are undervaluing how much the cloud can do for them, scrappy startups are beginning to provide large amounts of software-as-a-service options for a variety of customers. The popular conception of the cloud, of course, is as services designed for consumers, but it can be just as useful and for the business to business crowd.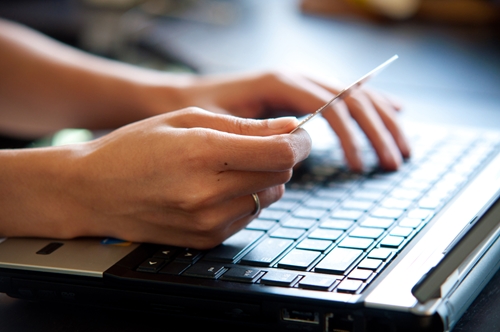 The ability to store and retrieve large amounts of data quickly, as well as to process it easily and access it form anywhere, are only the surface level of the cloud benefits many companies are seeking to gain. Keeping information on the cloud helps organizations to make rapid gains – it allows organizations to use their considerable weight to get through problems that might have taken them a long time to solve in earlier contexts.
One reason that the cloud is set to continue to explode is the impact of net neutrality. The FCC's classifications of broadband access as a telecommunications service and Internet access as a Title II utility means that it will be even easier for people to get strong, fast Internet connections wherever they are. There has, historically, been a shift between efforts to create powerful personal computers versus remote-connected hub computers as the speed of Internet connections versus processors have shifted.
When computers were first used, mainframes dominated large offices, and anyone who wanted to use a computer had to log in from a terminal. Then, the miniaturization of processors made it easier for everyone to have their own personal computer. Finally, the relative expenses associated with even faster processors and the rapid deployment of faster Internet connections make going back to the old "terminal and mainframe" model of computing more unattractive.
Competition and growth in the cloud
Many startups are looking to dominate this new cloud space with powerful offerings for government agencies. Some of the more interesting new offerings include cloud ERP, cloud-based application acceleration and cloud-based office program management, according to network world. Organizations offering these services seek to take some of the headaches out of traditional cloud deployment.
By outsourcing some of the data management and security to other organizations, government agencies can retain full access to their information while not having to organize all of it. In the long-run, this is a recipe for an extremely productive data-oriented strategy. By utilizing SaaS offerings, cloud computing for local government agencies becomes a cheap, workable solution to many common problems. Using secured, encrypted cloud offerings allows these offices to save money on data maintenance while not having to ease up on the actual collection of data.
Cloud computing for government is about expanding the amount of options the state has available to it when dealing with information. Instead of investing money into supporting aging servers or having to continually replace them, local agencies can instead sign contracts with cloud services to handle much of their information management for them. As long as these groups are able to take into consideration the total cost of ownership of an array of servers and compare it to what they would be paying for a subscription service to a cloud vendor, they will find that it is much cheaper. The efficiency of cloud computing allows this to be a win-win scenario for everyone. It is likely that organizations will see great gains in the amount of cloud computing technology that they use over the next couple of years as these technologies reach more agencies.