The U.S. government is on a mission to become more technology savvy, including initiatives for consolidating its data centers and pursuing wireless integration. However, the biggest trend that is changing government agencies is the cloud. Since the cloud-first initiative was issued in 2010 by President Obama, numerous government groups have taken steps to utilize the technology and reap the benefits it can provide. As the cloud becomes a more important part of industry and consumer use, the government sector must follow suit and choose a capable cloud computing solution.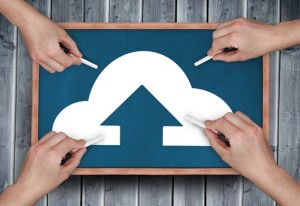 With such a large-scale effort, it should be no surprise that the cloud migration is slow going. However, there are numerous groups that are following the trend to fully utilize its capabilities. The general services administration, for example, is pursuing a new cloud category under the IT Schedule 70, an acquisition vehicle for federal government organizations, according to CloudWedge. This request has come up due to the fact that the cloud has evolved, enabling the opportunity for a single special item number (SIN) to provide pre-screened services that are specific to the agency's needs. This is less complicated and more efficient that the 70 SINs that the IT schedule currently lists.
"The purpose of this change would be to improve the way that GSA offers cloud computing services through IT Schedule 70, increase visibility and access of cloud computing services to customer agencies and to provide industry partners the opportunity to differentiate their cloud computing services from other IT related products and services," CloudWedge reported.
Federal cloud increasingly maturing
Government cloud services are quickly developing, allowing organizations to move one step closer to the cloud-first goal. According to E-Commerce Times, agencies will spend $3 billion this year on cloud services alone, with most of the increase generated from the $141 million boost from the social security administration. This growth shows how important the cloud has become to government processes and information accessibility. With the cloud, these organizations can easily communicate information while ensuring that it is secure. The cloud will also open collaboration opportunities for groups to work together, allowing decisions to be made faster if any issues appear.
"New projects almost always go to the cloud these days, at least for initial development environments. If they work well, they often stay there, unless there is a specific project requirement that they be hosted in a government data center," IDC research director Shawn McCarthy told the E-Commerce Times.