There are certain situations where going it alone isn't the best option. Asking for help from an expert can often solve a problem more effectively, and this is nowhere more apparent than within government IT.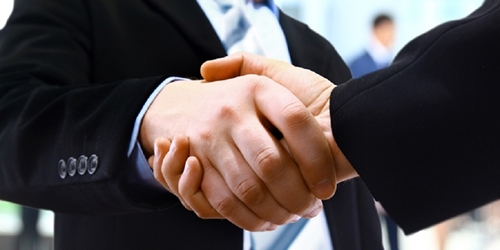 Agencies should know that partnering with knowledgeable outside companies isn't a sign of giving up on the problem. Rather, it shows that officials care enough to get the best person possible to help solve the issue in the most effective and efficient way possible. In that vein, let's look at some of the agencies who've teamed up with private companies recently:
Microsoft is helping to ensure the DOD's cybersecurity
Cybersecurity is clearly a huge concern in the government right now. Not only do departments need to fend off attacks from foreign nations, they also need to keep out hacks originating from within U.S. borders. The private information held by agencies is incredibly sensitive, which is why the Department of Defense has ordered 4 million seats to begin using Windows 10 within the next 12 months, according to Forbes contributor Patrick Moorhead. 
This directive came straight from the Defense Secretary Ash Carter, and is a somewhat surprising move for the department. Government agencies generally don't jump head first into new technologies like this, but it would seem that Carter has decided a giant leap forward is necessary to ensure national security. Microsoft has focused heavily on security for Windows 10, one of the main drivers behind the company bringing the OS to more than 200 million devices as of February 2016. 
This is great news for the DOD hopefully, as the U.S. government has been known to have a less-than-ideal cybersecurity infrastructure. In fact, a recent study conducted by security firm Vormetric found that nearly three-fifths of government departments have had to deal with a security breach. What's more, almost one-fifth of these federal organizations have run into such an attack within the last 12 months. 
Although Windows 10 isn't a perfect operating system in terms of cybersecurity, its increased focus on security will certainly help to increase the DOD's ability to fight off cyberattacks. If this works out as intended, it wouldn't be surprising to see more departments follow this agency's lead. 
Google wants to decrease railroad crossing deaths
Although data security is obviously a major concern, perhaps the top priority of the government is to ensure the safety of its citizens. Sarah Feinberg, the administrator of the Federal Railroad Administration, seems to have taken this sentiment to heart by working with Google to help increase safety around railroad crossings. 
In 2014, the U.S. saw 267 deaths as a result of poor safety measures at crossings. This is nearly a 15 percent increase over the previous year, a tragic spike that Feinberg is working to ensure doesn't happen again. The FRA has asked Google to help by sending "audio and visual alerts" to passengers about railroad crossings, according to Government Technology contributor Karen Sullivan. 
One of the problems the FRA has to deal with is the fact that traffic signals at railroad intersections can sometimes malfunction, which can lead drivers to believe they are safe to cross when they aren't. Although local government officials are supposed to check up on these signals periodically, Feinberg wants to bypass any malfunctions by reminding drivers to be safe through alerts sent directly to their phone. 
Clearly, working with a private business can be advantageous in certain situations. Tech companies can only thrive if they're masters in their field, and partnering with such a knowledgeable organization can help agencies increase the effectiveness of their actions.