Federal agencies are getting a boost from adopting the cloud. According to InformationWeek contributor Elena Malykhina, policies like Cloud First, which was created by former federal government CIO Vivek Kundra and dictates that agencies seek out cloud strategies before turning to other solutions, has led federal organizations a step in the right direction when it comes to cloud adoption. Agencies like the Federal Aviation Administration and the General Services Administration were both early supporters of cloud services, paving the way for adoption in other areas of government.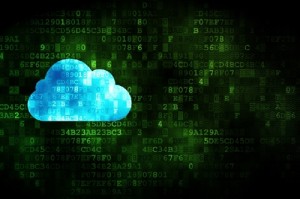 But what about local agencies? How can they take advantage of cloud computing to help them provide better services to communities and improve efficiencies? Let's take a look at some of the ways this technology can assist local government organizations in addition to federal ones:
1. Stay on top of technology refresh cycles
When it comes time to do routine maintenance on servers and other computing equipment, infrastructure-as-a-service cloud strategies allow agencies to have a hands-off approach. Infrastructure providers manage these cycles and handle things like version updates, security patches and server maintenance so that the government organization doesn't have to.
By allowing this maintenance to be done by an outside party, it frees up valuable staff time for other important projects and IT endeavors. In the long run, the increased productivity can contribute to better services rendered to the public.
2. Scale IT environments with ease
Whether a local organization needs more computing power or less, cloud infrastructure can deliver. With traditional equipment, the addition of expensive physical servers and software was the only way to achieve more power. With the cloud, however, it's easy to simply add capabilities with the infrastructure provider. If an agency has a new program, it can easily increase capacity so that the service can be provided via the cloud – and vice versa if there are less effective services still taking up computing power.
"The ability to rapidly add or decrease usage is an attractive factor for some agencies, and metered usage to help with budget planning is useful for others," Malykhina wrote.
3. Utilize current technologies
Smaller agencies like local offices may not believe they can benefit from newer technologies, like big data and analytics tools, due to the cost of buying and installing hardware and software. InformationWeek contributor Sherly Mendoza wrote, however, that cloud computing gives local agencies the ability to take advantage of new technologies without worrying about expensive up-front purchases, even when they don't have a dedicated IT staff.
"The cloud provider will take care of software upgrades, system upgrades, hardware and other things, so you get to focus on your operations and on more urgent tasks," Mendoza wrote. "This frees up your people to focus on giving services to the public."
No matter what local agencies are using cloud computing to accomplish, they are no doubt more successful due to the ease of use and scalability that these kinds of environments provide. Government cloud computing is on the rise – and communities stand to gain from improvements in services and programs.